The 7 Best Recruiting Automation Software Picks (And How to Choose Which One Is Right for You)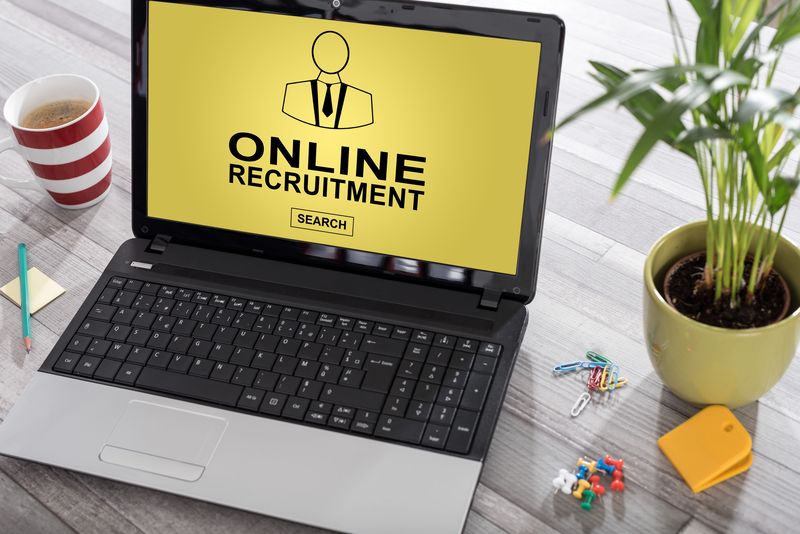 When it comes to navigating the recruiting process, automation has been a game-changer in recent years, particularly when recruiting at scale. It's no wonder that 10% of all recruiters surveyed had begun to prioritize recruiting automation software to improve hiring efficiency.
While job openings and labor turnover rates are falling from their recent peaks during the heights of the pandemic and the Great Resignation, they continue to soar in certain industries. As a result, hiring pressure continues to build. Without automated systems, you're going to have trouble getting ahead of the curve—or perhaps even keeping up.
But choosing the right recruitment automation tool isn't so simple. With so many flashy and exciting options available, you may be concerned about making the right choice. When will you find the time to investigate your options, and how can you go about choosing which one is best?
As you consider the recruitment automation software currently available, it's less about choosing the best recruiting software and more about choosing the option that's right for you and your recruiting needs. But when you're busy trying to keep ahead of hiring, you don't always have time to invest in that sort of research.
That's why we've done some of the heavy lifting for you. We've investigated the major recruiting software options currently available and analyzed the strengths and weaknesses of each. Now all that's left for you to do is determine which option best meets your current needs.
How Recruiting Automation Software Can Help
When it comes to talent acquisition, it feels as if the work never ends. Here are a few areas that can be automated for efficiency:
Finding candidates
Tracking down their current contact information
Organizing and systematizing them
Reading and analyzing their resumes
Efficiently identifying unqualified candidates
Scheduling and conducting interviews
Keeping up with communication throughout the entire process
Even on their own, each of these steps could consume large amounts of your time. Taken all together, they can make the recruiting process feel overwhelming.
Thanks to automation, however, it has never been easier to set and forget some of the more time-consuming steps in the recruiting process. Once you have automated recruitment software in place, you are free to concentrate all your time and energy only on the steps that you must absolutely do yourself.
Candidate Communications
Throughout the recruitment process, keeping in touch with each qualified candidate is very important. Yet even reaching out for the first time might not produce the results you want.
What should you do when that happens?
Don't just forget about them. Find ways to make them re-engage. Ask for their feedback. The goal is to include them in your talent pool. A high-skilled candidate is like a celebrity nowadays, with every recruiter trying to hire them. Therefore, you need to be strategic. (CEO World Magazine)
The process may sound time-consuming, and it will be—unless you automate some or all of your communications with potential candidates.
For many recruiters, this could be the most vital step you take. The importance of frequent candidate communication cannot be understated.
And here's why.
Even if you're busily moving people through your hiring pipeline, if a job seeker does not hear back from you for days (or even weeks!) at a time, they're going to assume you're doing nothing or aren't interested in them as a potential hire.
When that happens, they're much more likely to pursue other opportunities or even accept another job—one they may never have considered if they knew they had a chance with you.
That's what makes the frequency of candidate communications so important.
With automated workflows in your recruitment process, you can:
Thank candidates when they submit their applications
Let them know when their resume has been reviewed
Alert them that it's time to schedule a screening and/or interview
Announce that the position has been filled (but let them know about other open positions that may be a good fit)
With candidate communication either partially or fully automated, all of these processes will take care of themselves, leaving candidates more fully engaged while you're free to pursue other more pressing tasks.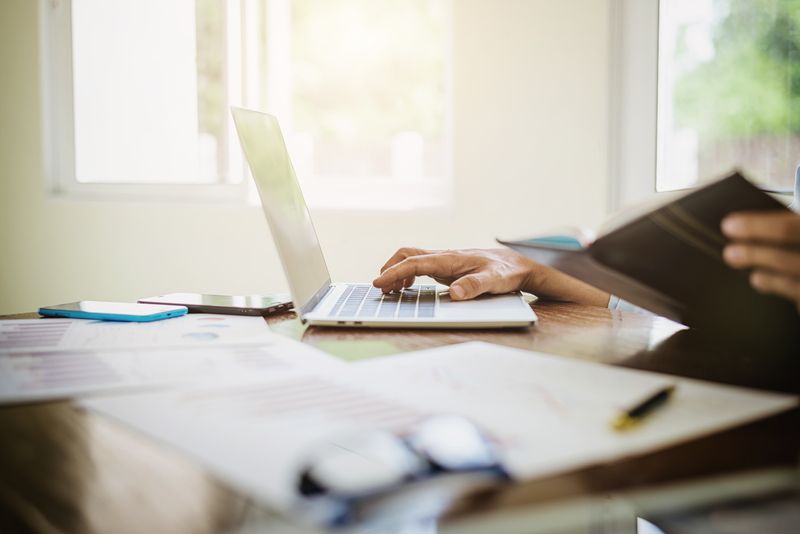 Applicant Tracking
When you're hiring at scale, using spreadsheets to track your talent pool simply isn't going to cut it anymore. The good news is that you have plenty of options to level up.
With an automated applicant tracking system (ATS), you can track each candidate from the moment they're sourced to the moment they're hired.
In addition, any ATS worth its salt will create dashboards by which you can track your most important hiring metrics. This will allow you to track your performance big-picture and target areas in your pipeline that could be improved or tightened up. Because this system is fully automated, there will be no more crunching numbers. You can simply sit back and let the software do its job while you reap the rewards.
Scheduling and Conducting Interviews
If you haven't yet automated your interview scheduling process, you may be overlooking one of the single-most time-saving steps you can take to affect your time-to-hire ratio. With an automated system, there's no more emailing back and forth, no manually checking your calendar, and no forgetting to input the meeting and/or block the time off yourself.
With an automated system for scheduling and conducting interviews, all you have to worry about now is preparing your set of interview questions and showing up.
Best of all, with 82% of employers now scheduling virtual interviews and taking advantage of one-way video interview software, an automated scheduling and interviewing system will leave you with nothing to do but review the responses, share them with your team, and choose the best candidates for the job.
Posting Job Advertisements
Recruitment automation tools often can also fully automate the job posting process, making it easier than ever to write, optimize, and post your job opening across all job board channels with just a few clicks.
Many of them even include job-post templates and checklists to keep you on the right track and help ensure you remember to include all the vital information about the job, who should apply, and how they can do so.
This automated process will save you a great deal of time, likely lower your frustration levels, and help you more effectively source large numbers of job seekers all in one fell swoop.
Implementing Candidate Screenings
As all recruiters know, there's no sense in interviewing just anyone who applies for the position. Whatever their motivations may be, people apply for jobs that are out of their reach all the time. Then there are job seekers who—while not unqualified—are less likely to result in a hire than others.
Fortunately, good recruitment automation tools will allow you to set up a screening process to eliminate unqualified potential candidates and help you focus on the best applicants.
These automated screenings could take the form of
Quizzes
Set of problems to solve
One-way video interviews
Whatever process you use to screen candidates, it will only save you time if you're able to fully automate it. A good recruiting automation software should give you the tools to implement your screenings without hassle.
Our Top Recruiting Automation Software Picks
There are plenty of recruiting automation software options out there, and they are not all created equally. Each one has strengths and weaknesses and brings a unique value to the table. As you consider them, be sure you do so through the lens of your current needs.
Best Picks for Video Interviews
If video interviewing is an important component in your hiring process, the following recruitment automation software services should be at the top of your list.
Hireflix
Of all the options listed here, Hireflix offers the easiest-to-use video interview software—and it's not even close.
Hireflix's one-way video interview software integrates with your applicant tracking system and is easy to set up and use. Build the interview once and then invite job seekers to record their answers. No scheduling is needed as candidates can log in from any device at any time. Interviews can then be shared across your hiring team for review.
In addition, Hireflix boasts the best candidate experience among its competitors, with very nearly a 100% customer approval rating. If you are looking to save time and speed up time-to-hire via one-way interview software, you can't go wrong with Hireflix.
Because Hireflix has focused on doing a few things really, really well, however, it does not offer all the bells and whistles that enterprises might value.
VidCruiter
VidCruiter's recruitment suite also offers great video interview software to help speed the screening and interview stages without burdening you with scheduling live interviews. With both one-way and multi-tiered video options available, VidCruiter has a lot to offer.
While this is a solid recruiting automation software option, VidCruiter does have a slightly lower approval rating than Hireflix; and with this software, customers seem to enjoy comparably less ease-of use.
Best Picks for Sourcing
Needing to source candidates at scale? You may want to spend more time considering these recruiting automation software options first.
Gem
Gem has created systems to help recruiters pull candidates into their pipeline, narrow in on the most likely potential hires, and work in close collaboration with hiring managers to make their final selections.
With Gem, users can quickly and easily
Build lists of potential hires to approach
Locate current email addresses
Automate communications and initiate follow-ups
One of the best features in Gem is the option to flag candidates who warrant immediate attention so that their hiring process can be accelerated.
While that single feature is a strong consideration in its favor, the user dashboard has been described as "a work in progress," and apparently the system as a whole isn't terribly intuitive. You could be facing a fairly steep learning curve here.
SeekOut
SeekOut presents itself as an AI-driven recruitment analytics and talent-search software. One of the features users love is the ability to use "power" filters to target specific types of talent and candidates.
However, having access to people's contact information isn't everything. Current users have commented that while SeekOut's system can certainly find qualified people, it doesn't do the best job of finding people who are actively open to offers.
SmartRecruiters
Another strong talent acquisition software is SmartRecruiters. This is a top-rated ATS with strong ratings for effectiveness and positive candidate experiences.
However, the system isn't flawless. There are reportedly glitches with both the automated resume-scanning and resume-viewing systems, and integrations with other platforms are not the smoothest.
HireEZ
Many recruiters and hiring managers have turned to outbound recruitment software HireEZ for its AI sourcing capabilities. HireEZ can help you use automated systems to find candidates and narrow options.
There are, however, reported problems with glitches and integrations, and some users have complained that the platform is less user friendly than its counterparts.
Best Pick for Email Automations
As discussed above, using your recruiting automation software to keep candidates in the loop is essential. Recruiterflow is the top pick for staffing agencies, and Fetcher is the top pick for individual companies.
Recruiterflow
Recruiterflow is a dedicated recruitment software that helps recruitment and staffing agencies automate and streamline their hiring process. The email automation feature of Recruiterflow allows recruitment businesses to automate and streamline their email communication with candidates. This can include sending automated emails to candidates at various stages of the recruitment process, such as when they apply for a job, when they are scheduled for an interview, or when a decision has been made about their application. The email automation feature can save businesses time and effort by allowing them to set up and customize email templates and automate the sending of emails to candidates. This can help businesses more efficiently communicate with a large number of candidates and keep them informed about the status of their application.
Apart from email automation, Recruiterflow offers a variety of features such as job posting, resume parsing, candidate tracking, and client management. It also provides tools for scheduling interviews, collecting feedback, and making hiring decisions. Recruiterflow aims to make the recruitment process more efficient and effective for recruitment business owners by providing a comprehensive platform for managing and organizing all aspects of the hiring process.
Fetcher
Fetcher's CRM capability is one of their top features—and the one current users call out as most helpful.
Interestingly, however, while email automation is top-notch, the system doesn't provide many helpful email templates to get you going.
At the End of the Day
There are plenty of recruiting automation software options currently floating around out there. The fact that there are so many options could cause you to experience some version of choice paralysis.
In order to make your choice, take some time to evaluate the strengths and weaknesses of your current hiring pipeline.
Then consider these questions:
Where are we losing the most time in our process?
What aspects of the pipeline can be fully automated? Which recruiting automation software is strongest in these areas?
What aspects absolutely require attention, care, and monitoring? How can we free time to focus on them?
Which of the recruiting automation software options listed above has the tools and resources we most need at this time?
Leverage the Power of Hireflix. If you are looking for ways to streamline the recruiting process to increase efficiency and effectiveness, we're here to help. Learn how Hireflix's recruiting automation software can be a big part of your staffing efforts.