On Demand Video Interviewing: The Future of Talent Acquisition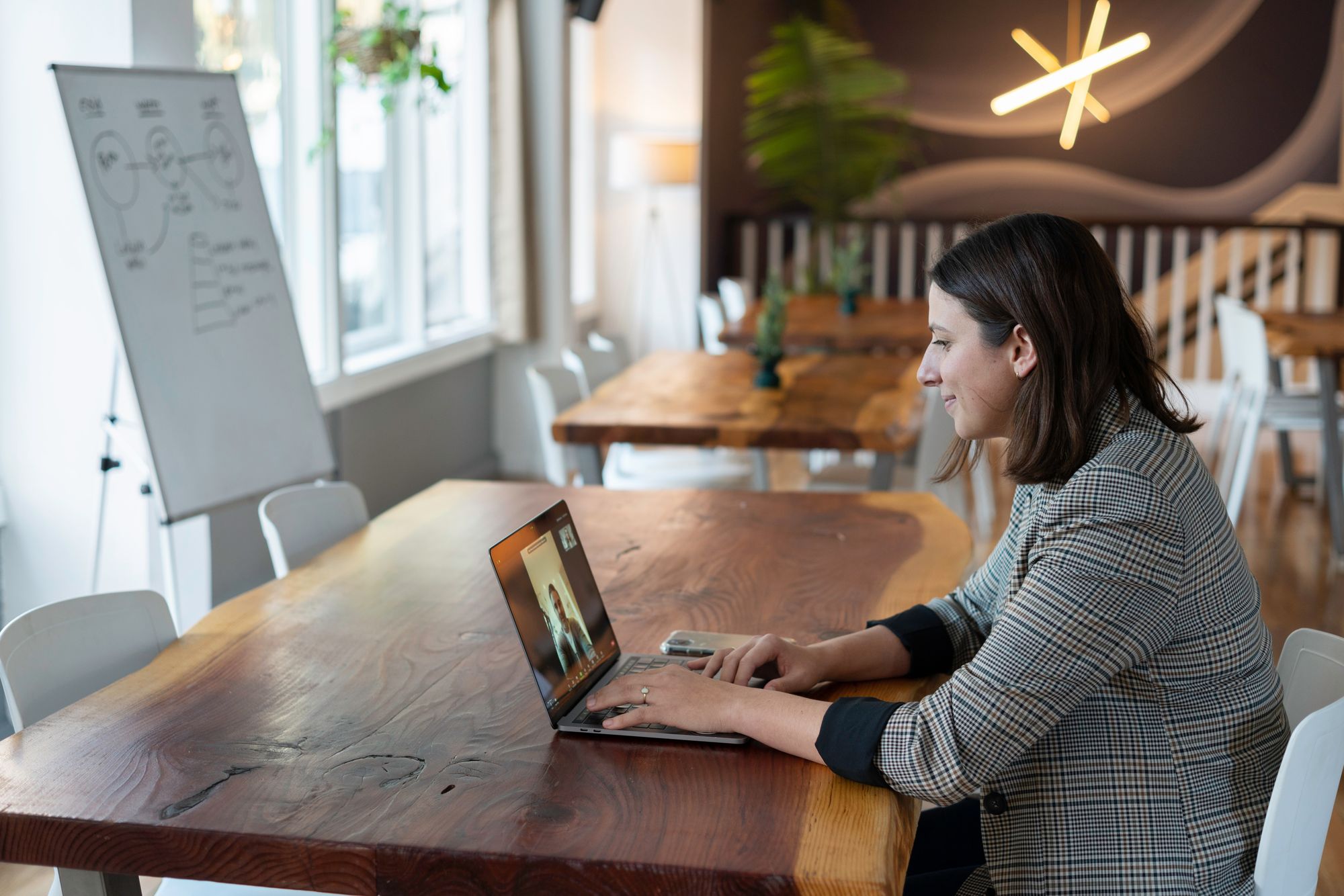 Imagine doing 100 interviews in 30 minutes.
Seems impossible, right?
If you use outdated, time-consuming, super-expensive "traditional" hiring methods and pre-screening practices, you'd be right. No shot you're hitting 100 interviews in half an hour that way.
Luckily for you, there is a way you can interview a high volume of candidates in a short amount of time. And even better – a way that can also save you a ton of money on your hiring process.
All without the burnout and the other tediousness that comes with conducting "traditional" preliminary interviews.
Enter, on-demand interviewing. One of the most effective ways for companies to secure new talent, improve brand reputation, and strengthen hiring opportunities.
On-demand interviewing, also known as asynchronous interviewing, reduces the pressure on companies to find time for professionals to meet face-to-face with each potential candidate on their list.
It allows organizations to capture valuable information about every candidate, which they can then assess and review on their own time.
And today, we're seeing more and more companies around the world discover and take advantage of these on-demand, asynchronous video interviewing solutions to streamline their screening process.
In fact, roughly 90% of organizations were reported to be using video interviewing for recruitment in some form in 2020, following the COVID-19 pandemic.
And there's been no signs of slowing down.
If your company hasn't discovered the power of on-demand interviewing yet, then this post is for you.
We'll run through all the benefits of on-demand interviewing, and even introduce you to the best software that you can implement right away to start saving tons of time and money.
Ready to see how on-demand interviewing can help you?
Let's dive in.
What is On-Demand Video Interviewing?
In the recruitment landscape, video interviews are often divided into two categories – synchronous and asynchronous interviewing.
Synchronous interviews are conducted in real-time, either in-person or with video conferencing platforms like Google Meets or Zoom.
Asynchronous interviews, on the other hand, are conducted where the interviewer and interviewee are not present at the same time. This can be in the form of pre-recorded interviews, written tests, or self-recorded answers to a set of questions.
On-demand video interviewing is a type of asynchronous interviewing where the candidate records their answers to pre-determined questions at a time that's convenient for them.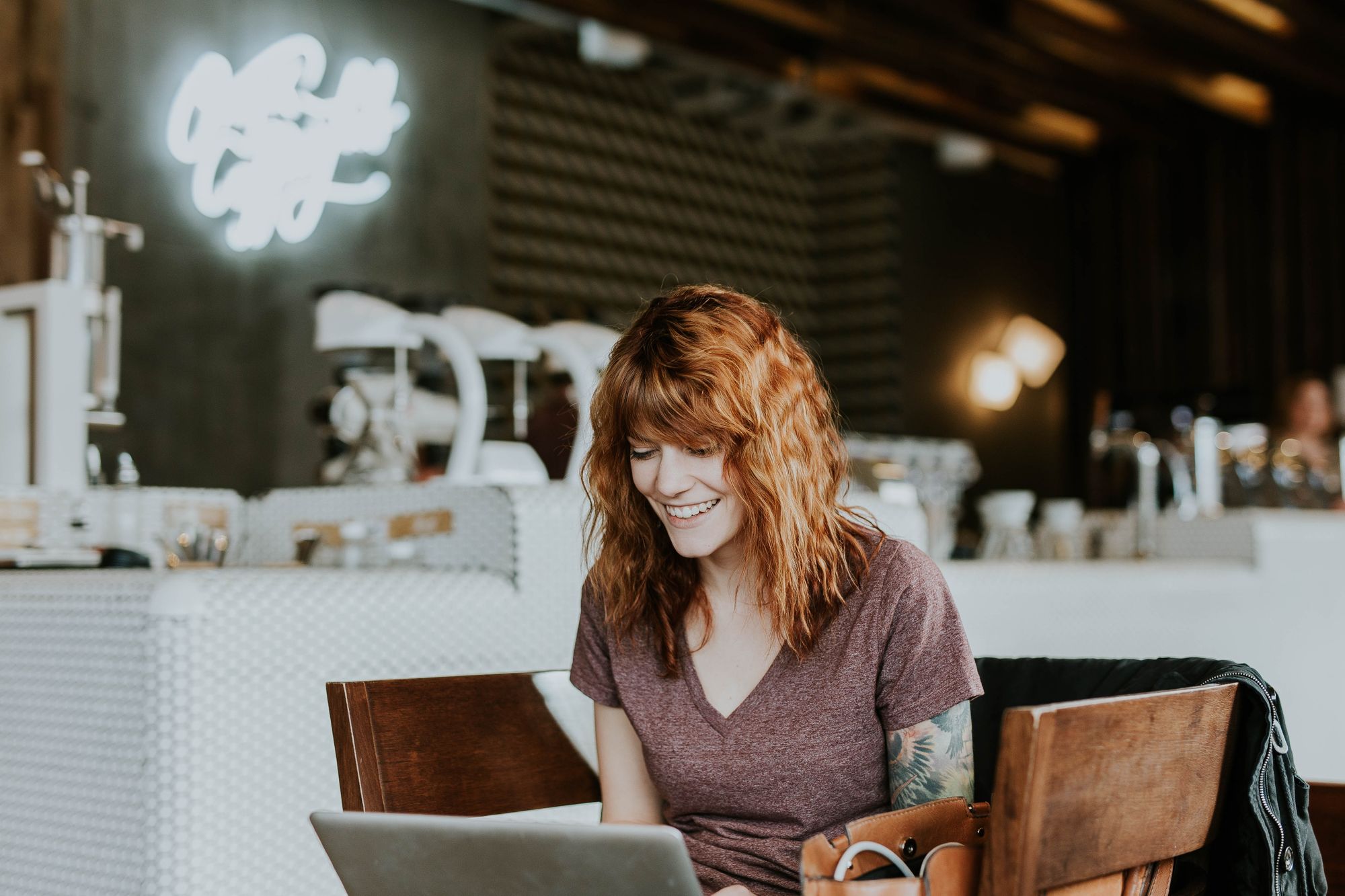 In many cases, on-demand interviews can be used as an effective way to conduct a pre-screening interview with hundreds of candidates, before options are narrowed down.
This allows for much better time management, and often greater collaboration between professionals choosing new staff.
The Roadblock With Synchronous Interviews
Synchronous interviews are an important and crucial part of the recruitment process.
But when you're evaluating hundreds of applications for one single opening, trying to schedule and make time for each person can be a nightmare.
You have to work through scheduling conflicts (especially if you're in different time zones), potential technical difficulties, distractions, and even fatigue, which can lead to lack of focus and effectiveness.
This is where you can use asynchronous, on-demand interviews to your advantage and make your life (and your recruitment process) 1000x easier.
With on-demand interviews, you can record your video interview questions, send them to all the applicants, and then review their answers on your own time.
Then, you can select the candidates you want to move forward with and conduct a synchronous interview with the ones that are actually worth your time and energy (and money).
Because the last thing you want to do is get into an in-person interview with a candidate and two minutes in realize that they're not suitable for the job. Then you've just wasted your time and the candidate's.
And no one wants that.
The bottom line is synchronous interviews should still be a part of your recruitment process, but they shouldn't be the start.
Let the on-demand interviews do the up-front, monotonous work for you. So you can improve and speed up the interview process, and take the second leg of the recruitment race in stride.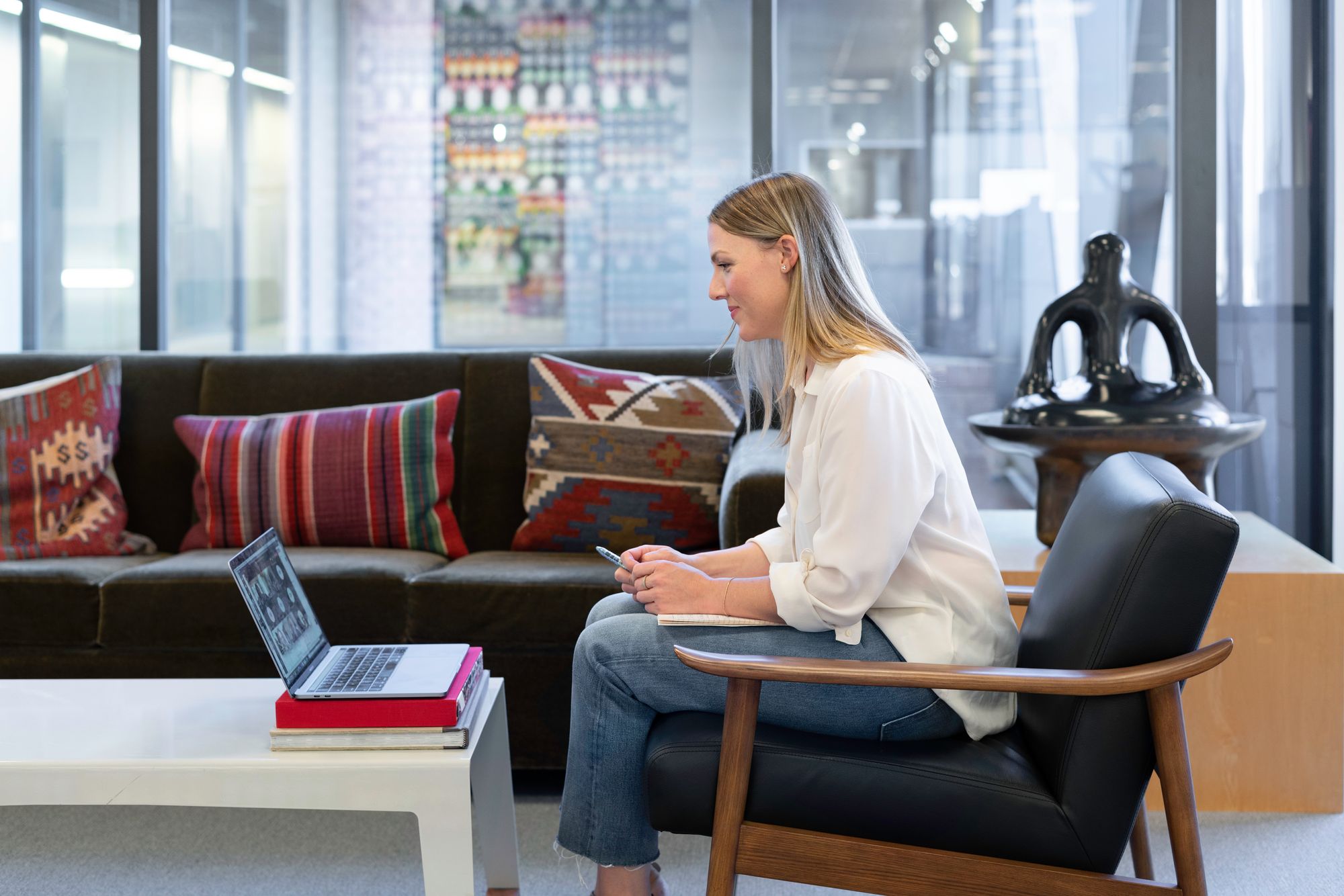 Advantages of On-Demand Video Interviews
The great thing about on-demand video interviews is that they offer a variety of benefits that can be utilized throughout the recruitment and hiring process, whether you need them for screening, remote interviews, or more.
Here are the core advantages of on-demand video interviews:
Greater Flexibility
With an on-demand interview, the experience for both the interviewer and the candidate is greatly improved.
Both parties can maintain complete control over how they manage the digital interview.
Candidates can choose to submit responses at a time that's suitable for them, while the hiring manager or recruiter has the freedom to review responses whenever he/she chooses.
And, the hiring manager doesn't even have to review all the candidates' submissions at length.
If a candidate doesn't give an encouraging or thoughtful answer to an interview question, the hiring manager has the power to save their own time, stop watching the rest of that submission, and move on to other candidates.
Cost savings
On-demand interviewing helps companies cut down on unnecessary spending of both time and money.
However, it won't completely eliminate spend or energy output, because it's still a vital step for companies to have in-person interviews.
There are candidates worth spending time and money on. On-demand interviews help you weed out the ones that aren't.
They help you find the candidates that are worth it, so you don't spend travel and accommodation expenses on a job seeker that won't be a good fit long-term.
They also allow you to expand your candidate pool and interview candidates remotely from different locations without incurring additional costs.
And of course, on-demand interviews save you a ton of time. Because they help you interview a high number of candidates in a short time period.
Better decision-making
Because hiring managers can review the information submitted by a candidate at their own time and pace, they'll be able to make better, more informed (and less rushed) decisions.
For instance, you can review different portions of a video multiple times to help narrow down your options.
And, you can effectively compare answers between candidates because the consistency of on-demand interviews allows all job seekers to be asked the same questions and follow a fair evaluation process.
If you need extra input before making a decision, you can also share the virtual interview responses with other members of your hiring team to receive their feedback on candidates.
Effectiveness of On-Demand Video Interviews
On-demand video interviewing has risen in popularity over the years, not just because it's a new tool to help you streamline your hiring process, but because it actually works.
According to a recent study by HR.com, companies that rate their overall talent as being "above average" in their field were 15% more likely to have used video interviewing for hiring.
Even Fortune 500 companies are realizing the major benefits of on-demanding video interviews.
Around 61% of them are currently using asynchronous interviewing techniques with on-demand video.
Other studies on the benefits of asynchronous, on-demand video interviewing have found that using these methods leads to better experiences for candidates, and improved employer branding.
Why Hireflix is the Best On-Demand Video Interviewing Software
To leverage the true benefits of video interviewing on-demand, companies first need to be able to access the right software and platforms. Fortunately, numerous tools have emerged in the digital market, with a focus on improving hiring efficiency and candidate experience.
And that's where Hireflix comes in.
As a leading on-demand and one-way video interview software, it's the No. 1 choice if you want to radically improve your screening and recruitment process. (Read the reviews).
Our all-in-one, user-friendly platform provides all the tools business leaders need to conduct effective asynchronous interviews on the web.

For example, Hireflix gives you the power to automate your processes by sending scheduled emails, SMS, and WhatsApp notifications to candidates in seconds.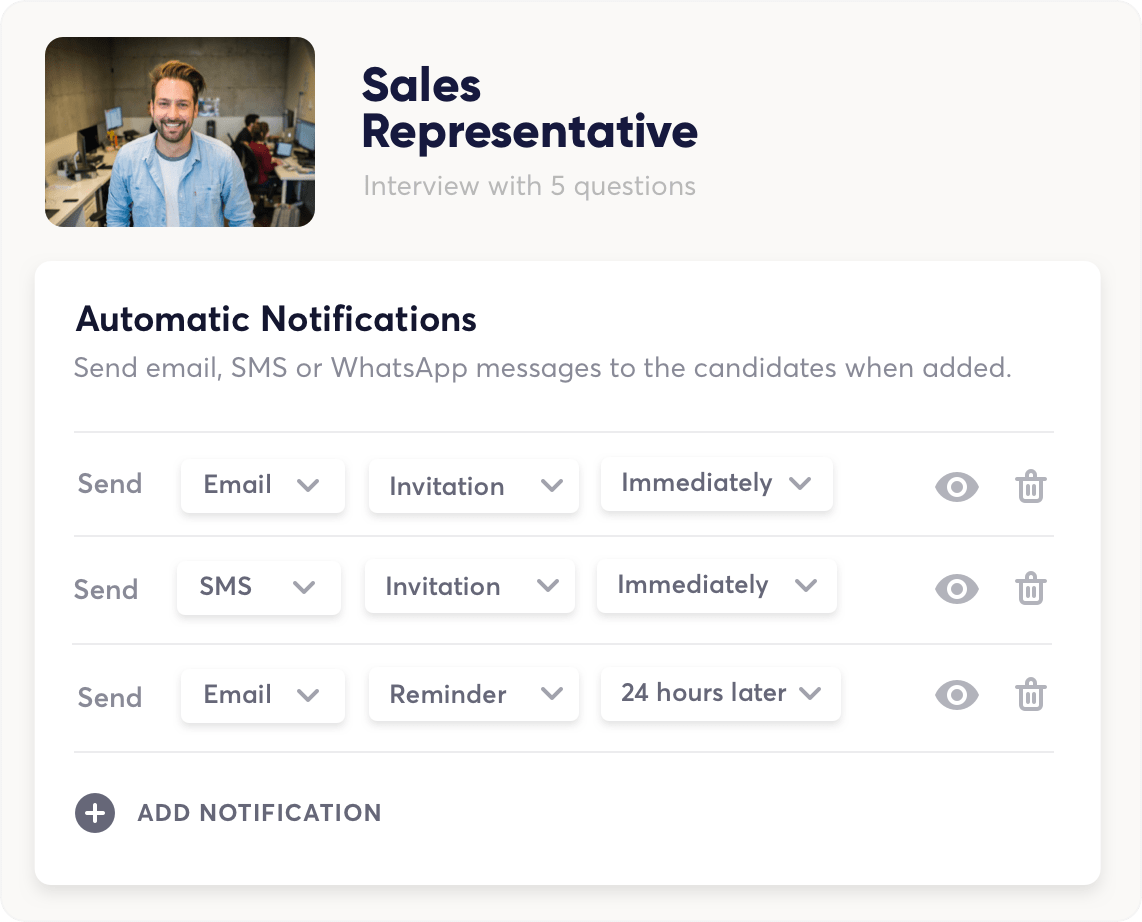 Plus, reviewing the candidates' responses is as simple as ever with our all-in-one back-end environment.
You can even share the recorded interviews with your team members for collaborative decision-making, while maintaining security and compliance standards across the board.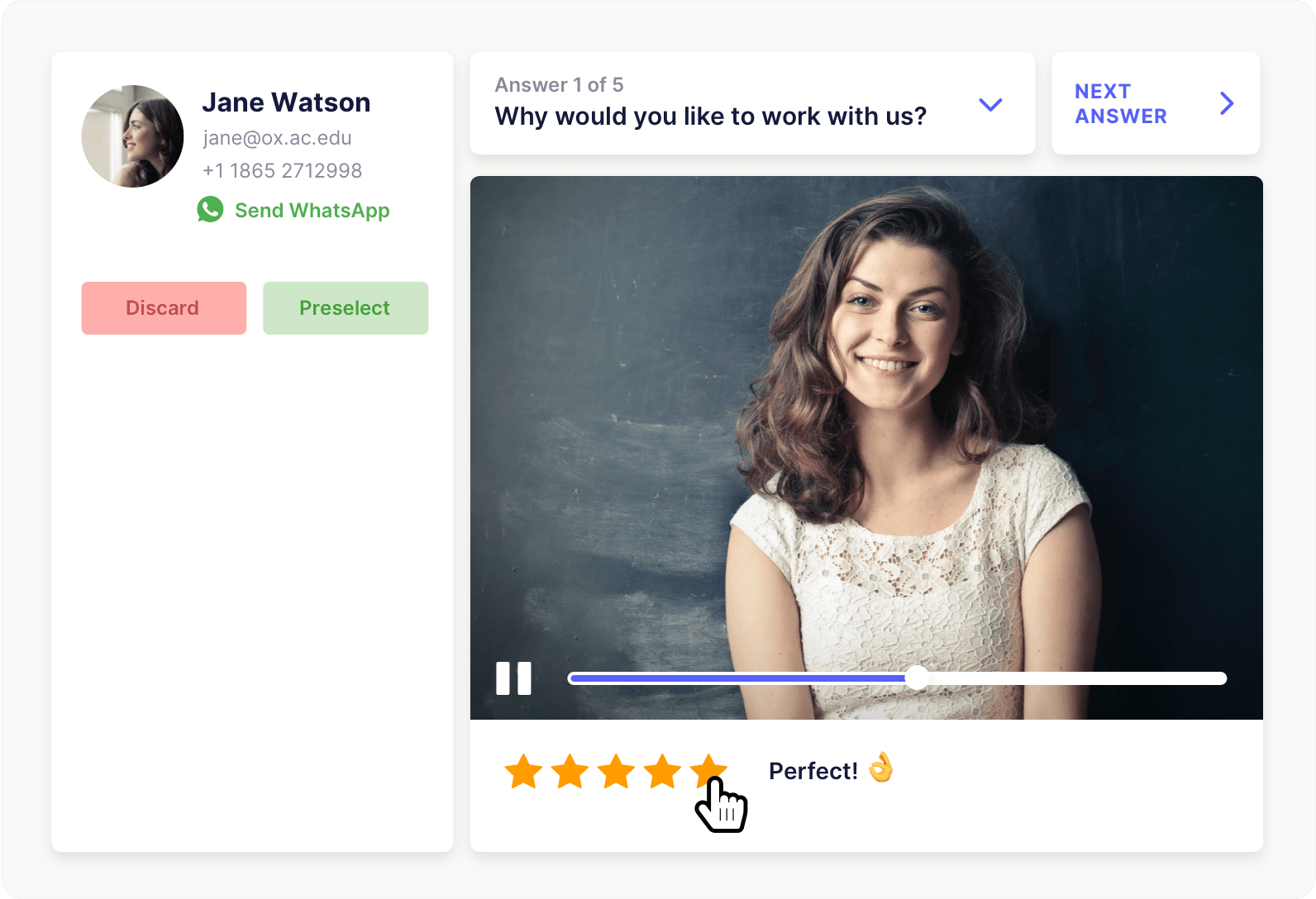 But that's not all.
Hireflix not only provides all of the tools companies need to conduct effective video interviews in one platform, but it also works well with existing tools in the HR landscape.
The system can easily integrate with ATS solutions like BambooHR, as well as other tools such as Slack and Zapier. This ensures businesses can maintain an effective all-in-one environment for interviewing, rather than running the risk of having siloed data across multiple platforms.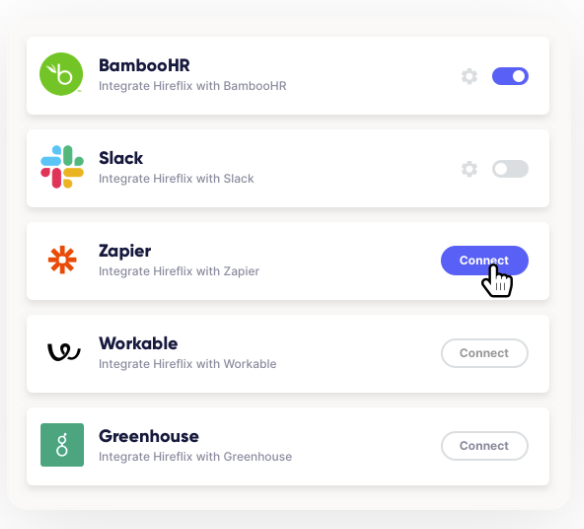 And perhaps most importantly, Hireflix ensures companies can preserve their employer brand and send the right message to their target audience. They can position themselves as being on the cutting edge of the interviewing landscape, with powerful video technology.
Plus, they can provide their candidates with the freedom to deliver responses at their own pace, from the comfort of their own homes. If you're interested in trying Hireflix for free, sign up for your free demo here.
On-Demand Video Interviewing is the Future
Conducting 100 interviews in 30 minutes is no longer an unreachable dream.
It's a reality when you use on-demand video interviewing.
And it's the future of talent acquisition and the first step to making a modern hire.
If your company:
Deals with a high volume of candidates
Spends a lot of time doing phone screens
Recruits candidates in different locations
Requires multiple people in the recruitment process
Wants to shorten the time to hire
Then on-demand video interviewing is a perfect fit.
And Hireflix is the tool you need.
Don't waste anymore time. Get started with a free demo today and see why on-demand video interviewing is the future.